Enjoy the easy and quick method to open chestnuts and nuts of all sizes! 
Open nuts with our sharp and fast Stainless Steel Chestnut Opener! Designed with a sharp edge to easily break the shell of most nuts.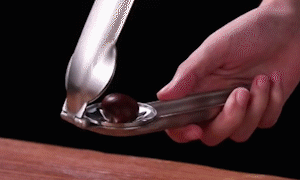 The concave tray holds the chestnut firmly and secures it in the open position to make sure the nuts open properly. Made of premium stainless steel that is tough and durable for long-lasting use.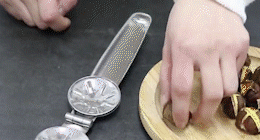 It is applicable to various types of nuts, chestnuts, walnuts, macadamia nuts, pistachios and so on. Engineered with a smooth and non-slip handle for comfortability and practicality.
SERRATED CROSS BLADE


With a sharp edge, open for nuts, sharp and fast, can easily break the shell of most nuts.
Wide usage – applicable to various types of nuts, chestnuts, walnuts, macadamia nuts, pistachios, and more
Time saver – the lever design makes it easy to use saving you more time from opening nuts
Non-slip and corrosion-resistant
With a comfortable handle
Stainless steel thumb knife :Peel nuts, oranges, beans, vegetables, save time and effort